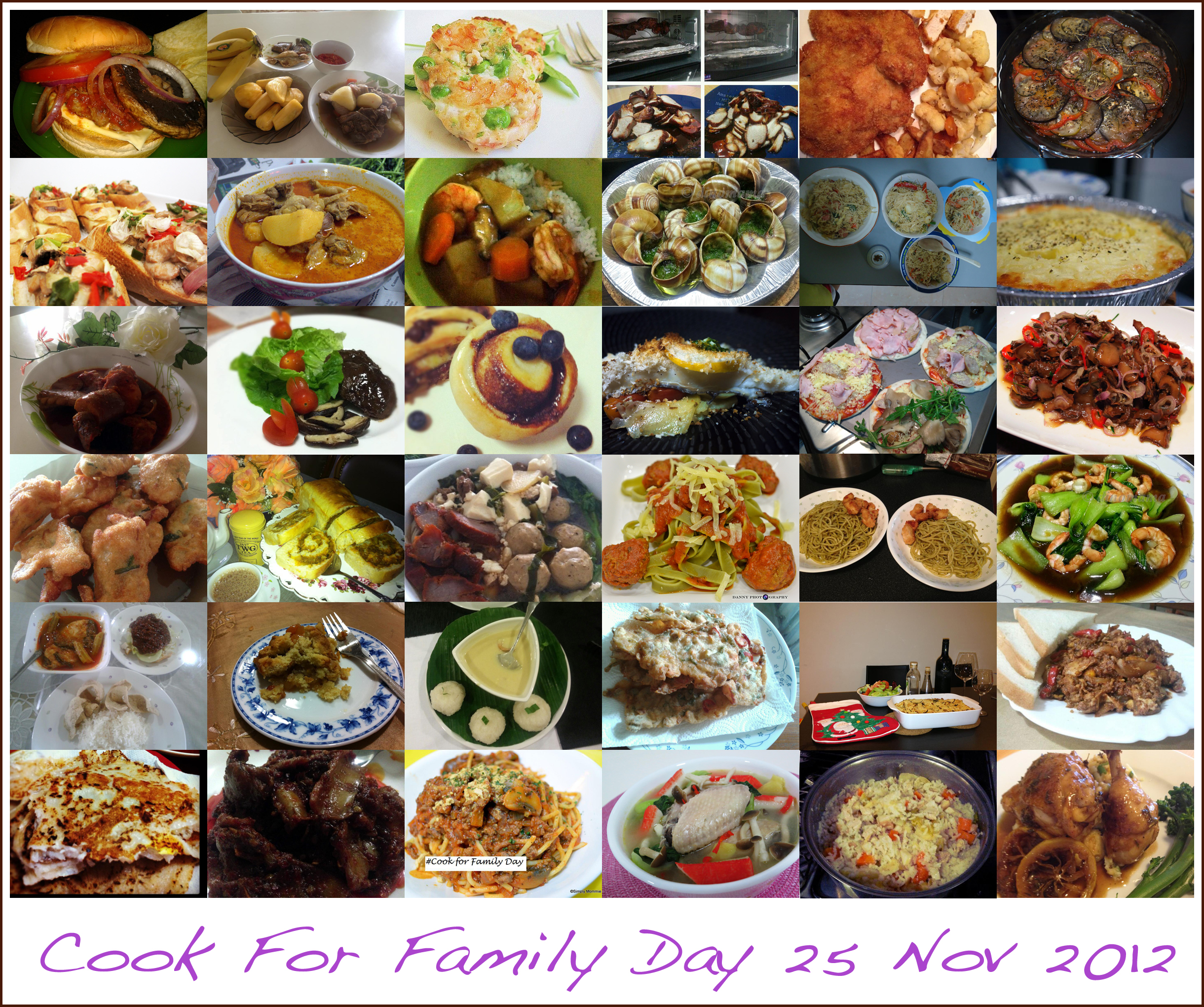 I have finally found some time to put together a collage of some of the dishes cooked during #CookForFamily day 25 Nov 2012. It's amazing when I see the variety of dishes put together, all for the purpose of sharing love and joy with our families. I am sure there were many smiles that were seen when the food was shared! It was also heartwarming to hear about brothers and sisters coming together to cook, parents and children cooking together, husband and wife putting a simple meal together. The togetherness, family bonding is truly the spirit behind #CookForFamily.
Everyday can be a day where we show our love for our family, through little things. Cooking is one of them. Continue to share your recipes, photographs and ideas on the #CookForFamily page here. Let's encourage more and more people to cook for family! Cooking is fun! When you are doing it for your loved ones, it's even better!
Share our page with your friends and we'll see you at our next event!