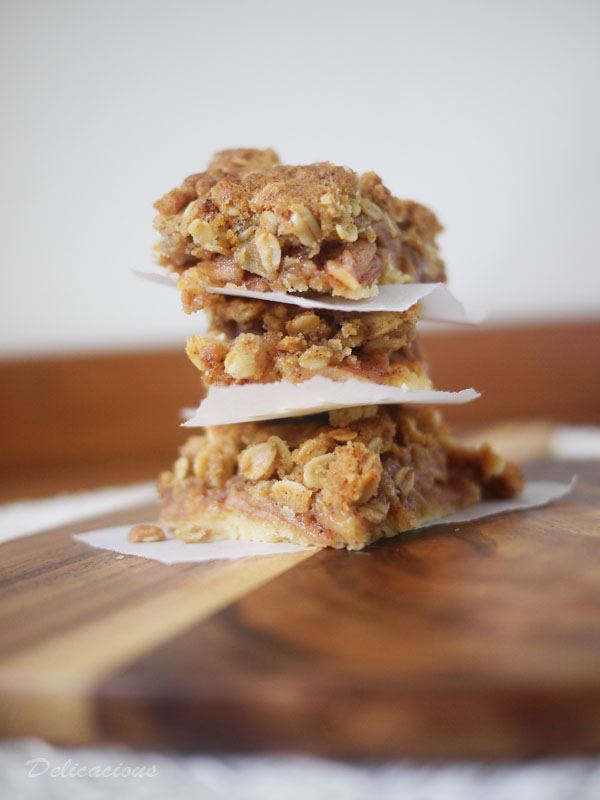 Just last week, I participated in my very first Charity Bake Sale. My office was raising funds for the President's Star Charity through an annual charity bazaar and my branch decided to sell homemade goodies. I have never participated in such bazaars and had no idea what to bake or sell. I figured that the goodies needed to 1) be able to withstand the heat (there was no air-condition at the bazaar) 2) be able to be packaged individually and 3) simple to make. Cupcakes with delicious frosting would probably wither in the heat so those were out.
Three days before the bake sale, I decided on bars. But what bars? Apples were relatively cheap and easy to obtain, so I thought, why not make apple crumble bars? And that night, I saw a post on G+ on Apple Pie Crumble Bars. Definitely an answered prayer.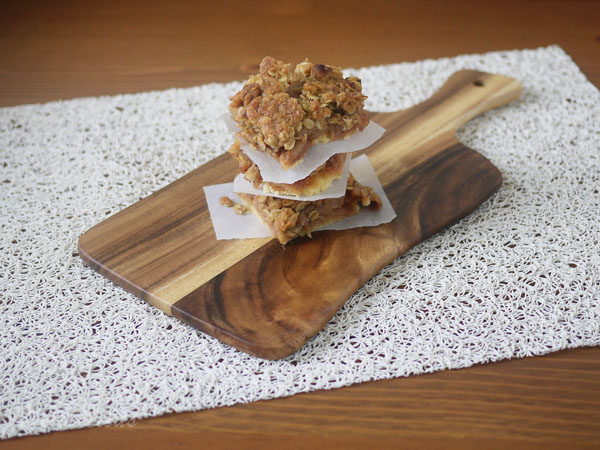 The recipe is really simple. I made the apple pie filling a couple of hours beforehand so that I could shorten the process. I used one more apple than called for in the recipe (partly because my granny smith apples were a little on the small side) and omitted the nutmeg. Other than that, I pretty much stuck to the recipe and the bars turned out great! I cut them up into bars and packaged them up as nicely as I could. One tray of them (9 X 13 inches) makes about 32 bars if you cut them up small and 24 bars if you cut them up large.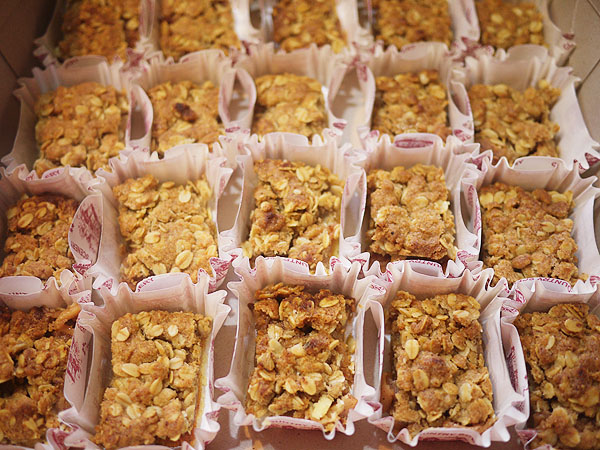 The results of the bake sale was amazing. A couple of my colleagues whipped up delicious goodies such as macarons, cherry brownies and cookies and they were all sold in a jiffy. We sold out everything 3 hours before closing! Amazing isn't it!
The recipe for the Apple Crumble Bars is by Lauren of Keep It Sweet Desserts and it is found here. Thank you Lauren for a great recipe!