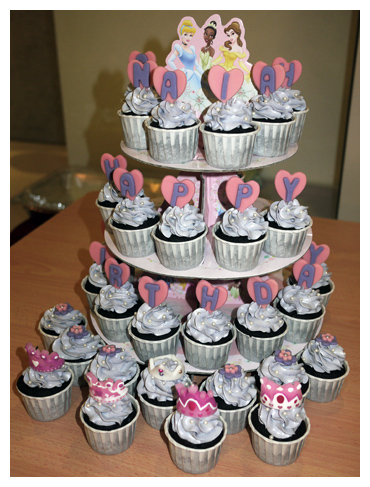 These pretty princess cupcakes were the request of a friend's four year old daughter. The colours chosen for this theme was violet and pink – the little girl's favourite. I decided to use purple as a base for the cupcakes and pink for the fondant hearts. Since the barbie princess stand (provided by my friend) was already fanciful, the other decorations were simple flowers ad a crown.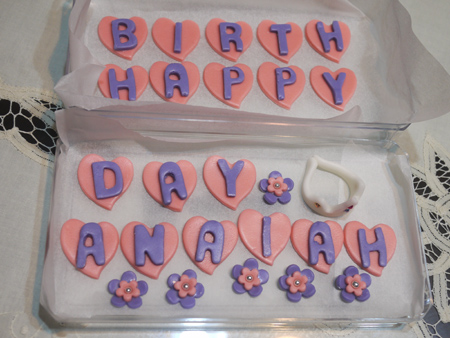 As always, I start off with the fondant decorations 2 – 3 days before the event to allow them sufficient time to dry out. The trick to get nice fondant letter cut-outs is to allow the fondant to dry a little after rolling it out before cutting it into shapes.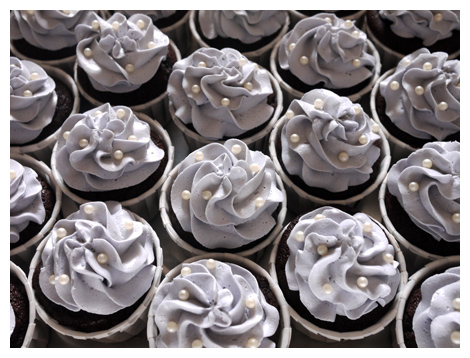 Cupcakes were freshly baked on the day of the party and frosted with violet italian meringue buttercream. I love IMB because it is a perfect blend of sweetness, richness and silky texture. Absolutely delicious. Little sugar pearls were added to accentuate the theme.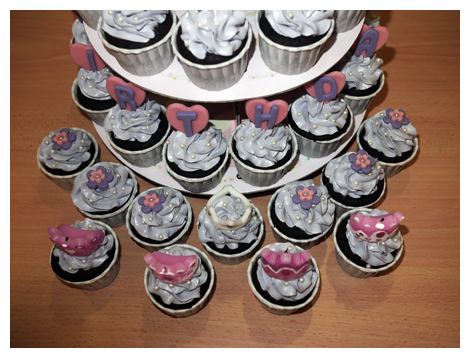 The result? A happy little girl and happy guests!